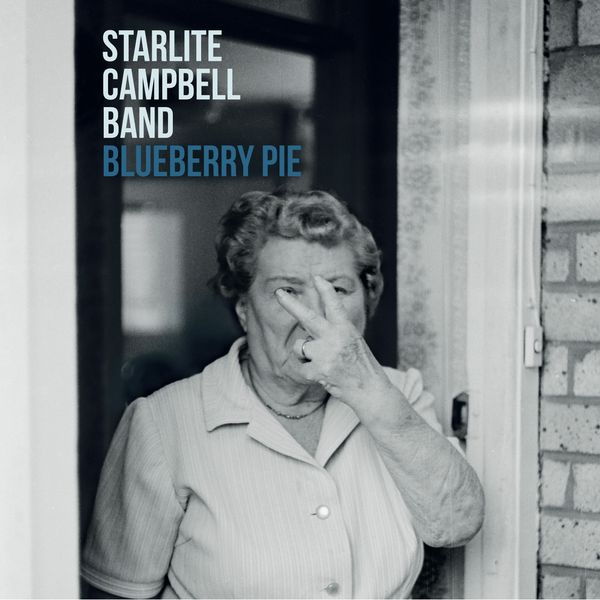 On 1st February, we released 'Blueberry Pie', the fresh new contemporary British Blues, Rock, Folk fusion album by the Starlite Campbell Band.
There has been a profound and incredible response with unprecedented levels of 4*+ reviews and thousands of plays on hundreds of radio stations worldwide - principally in the UK, France, The Netherlands, Belgium, Germany and a lot in the USA.
Dare we say, their debut release on the Supertone label, Blueberry Pie, will be taking the Isles, nay, the world, by storm. - JD Nash - American Blues Scene. USA (the world's most popular Blues website)
What makes this band stand out is a sophistication in songwriting. IMHO, this is a potentially award winning album, that should be reaching an audience that other bands cannot reach! - Blues in the South
One of the best Blues albums that I've heard in a long time. - Phil The Music Quill
The opener pretty much sums up what is to come - taut rhythm section underpinned with some sterling Hammond organ and exceptional guitar work - Sounds Magazine
'Blueberry Pie' was chosen as album of the week on 'Blues Deluxe' - North America's longest running syndicated Rock/Blues music show with 1.369, 020 million listeners, syndicated to 82 stations. 'It is also being featured for two consecutive weeks, a very rare accolade indeed.
The Starlite Campbell Band are also appearing as featured artists all this week on 'Confessing the Blues' with Cleve Baker (USA) which broadcasts on 50 Stations in 10 Countries.
This is one fine piece of British Blues from the opening 'Walkin' Out The Door' to the last with 'Thrill You'. It looks as though 2017 is already starting with a greater sense of musical joi de vivre than 2016 and this album definitely adds to that. A real slice of the right attitude and great playing." - Andy Snipper - Music News
Charts
#12 on the IBBA British Blues Charts, November 2016
#6 on the IBBA British Blues Charts, December 2016
#19 Australian Blues and Roots Airplay Charts International Blues Airplay Chart: November 2016
#1 VALLEY FM 89.5 (Australia) Top 10 Indie tracks week three: December 2016
#6 Radio Indie Alliance charts January 2, 2017
#PowerBlues album, February, 2017 - Collectif des Radio Blues
It is available to buy from the band direct, iTunes, Amazon and all leading online stores.
Take a listen on Bandcamp (a really cool place for independent artists which includes Radiohead) and if you like, please buy!