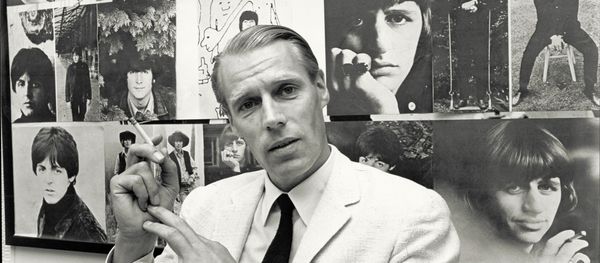 Supertone's Suzy Starlite and Simon Campbell chat about the work of legendary producer, engineer, musician and composer Sir George Martin.
This episode takes a slightly different approach to the norm as they explore George's approach to writing and recording before, during and after his work with The Beatles: from his early electronica experimental days in the BBC's Radiophonic Workshop, the influence of his musical arrangements and the resulting creative and technical challenges that ensued, to creating a hugely influential instrumental album with Jeff Beck.
The show features music by Shirley Bassey, Gerry and The Pacemakers, Ray Cathode, The Temperance Seven, Paul McCartney, George Harrison, John Lennon and Ringo Starr.
An enlightening and fun show for songwriters, music lovers, engineers and producers!
An episode is released on the first Wednesday of every month at 1200 (GMT/UT). You can subscribe via iTunes and Mixcloud or why not grab the direct feed for your own podcast player. Check the Supertone Records Facebook page for dates!
Have comments or want to be a guest? Why not contact the show.