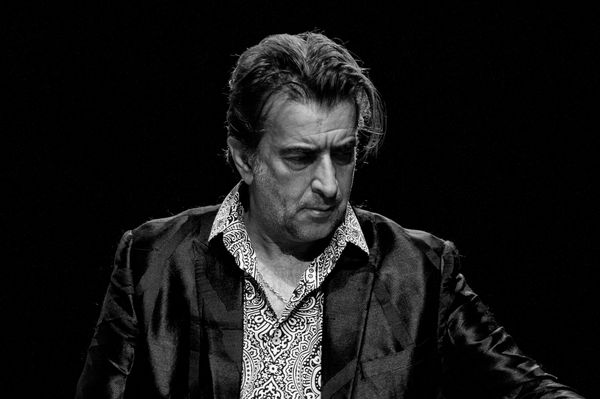 We are delighted to announce that Josh Phillips of Procol Harum (yes, that Procol Harum) will be joining European Blues awards nominees the Starlite Campbell Band for their special home-coming gig at The Met in Bury on November 15th, 2019.
Josh began his career age sixteen playing organ on the soundtrack to Quadrophenia and he later was the keyboardist for British heavy rockers Diamond Head and has written for and/or performed with a wide range of musicians, including Big Country, Leo Sayer, Pete Townshend, The Crazy World of Arthur Brown, Kenney Jones, Ronan Keating, Alisha's Attic, Midge Ure, Eric Clapton, Paul McCartney and most recently Mike Rutherford, Judie Tzuke, Jeff Beck and Rod Stewart with Ron Wood.
Simon Campbell, who was nominated for a British blues award in 2011, was born and raised in Bury and always very active in the music scene, featuring in popular bands such as Whitefire, The Disciples, The Method, Roadrunner and Little Brother.
"I fondly remember playing at the previous incarnation of The Met, Summerseat Players in Ramsbottom, The Albert Halls in Bolton and The Ramsbottom Festival in 2015 - the audiences were always fantastic and we had a ball." said Campbell. "Having headlined festivals on the other side of the world and performing to great audiences across Europe, I can't wait to play a gig on my home turf and see everyone again."
European blues awards nominees the Starlite Campbell Band is husband and wife Suzy Starlite and Simon Campbell working as a four piece with some of the world's finest musicians.
The band is steeped in British blues – think early Led Zeppelin, The Faces and Peter Green's Fleetwood Mac. With contemporary original songs inspired by real life and real people, they have a sound and vibe reminiscent of the mid 60's to early 70's - the halcyon days of music.
Starlite and Campbell, who married after a whirlwind musical romance, released their debut album 'Blueberry Pie' to rave reviews worldwide and a prestigious nomination for Best Album in the European Blues Awards.
"Unquestionably Blueberry Pie is a stunning debut" | 5* - Morgan Hogarth, Rock n Reel Magazine
With extensive international radio play charting top 10 in the UK, Australia, The Netherlands and American Blues Charts and over 50 four and five star reviews worldwide, the Starlite Campbell Band leave an indelible impression on audiences of all ages and musical backgrounds.
From Suzy Starlite's 's addictive, fun-loving bass groove and thunderous tone to Simon Campbell's explosive vocals and fretwork, the band is joined by keyboard maestro Josh Phillips from legendary band Procol Harum on Hammond/Wurlitzer and shuffle-master Steve Gibson on drums (Chris Farlowe / Jack Bruce).
The art of the song is everything and Starlite and Campbell fly in the face of disposable music - writing, recording and producing their work and then releasing on their independent label Supertone Records.
"Blueberry Pie is a great album" | Cerys Matthews, BBC Radio 2 & 6 Music
The Starlite Campbell Band headlined the Saturday night in the Blues Big Top at the Wangaratta festival of jazz & blues in their Australian debut, followed by a successful two week tour in the UK to great reviews.
The band will be performing on the main stage at The Great British Blues & Rock Festival (UK) in January 2020 plus Porgy & Bess and Flirting with the Blues Festival (NL) in November/December, 2019.
The Starlite Campbell Band will be playing songs from the new record 'The Language of Curiosity' which is currently being recorded at their 'popup' studio near Hannover in Germany. The album is set for release in early 2020 on the Supertone Records label.
For a taste of what to expect of the band's live performance, Nina Jackson. Music & Venue Manager, of the legendary Half Moon in Putney, London said:
"Starlite Campbell are a stunning live band who have the most amazing energy both on and off stage! Their electric chemistry had everyone dancing for the whole night. We can't wait to have them back again." ★★★★★
Tickets are on sale now online for the The Met in Bury on Friday 15th November 2019 and promises to be a night to remember.