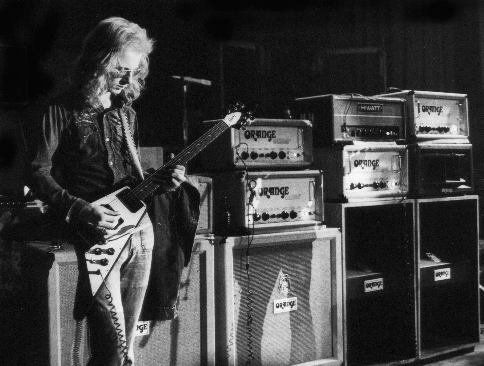 Supertone's Suzy Starlite and Simon Campbell set each other a playful challenge of choosing seven songs each by musicians and artists that have influenced them and changed their world as songwriters and musicians.
They share stories about the incredible era of music and the musicians that have inspired them, playing guitar and bass, the obligatory gear-geeking, studio recording techniques, songwriting, the influence of movies on music, the power of the groove, great Auntie Winnie from Wales and the excitement of thinking about what 2016 will bring.
Simon also tells of how he has been tormented by Andy Powell from Wishbone Ash for 40 years.
The show features music by David Bowie (it was recorded in-between Christmas and the New Year before the devastating death of Bowie), The Beatles, Wishbone Ash, The Jackson 5, Led Zeppelin, The Temptations, and many more.
This episode is sponsored by DWJ Pedals - the best vintage style pedals on the market!
A must-listen show for music lovers!
An episode is broadcast on the first Wednesday of every month at 1200 (GMT/UT). You can subscribe via iTunes and Mixcloud or why not grab the direct feed for your own podcast player. Check the Supertone Records Facebook page for dates!
Have comments or want to be a guest? Why not contact the show.