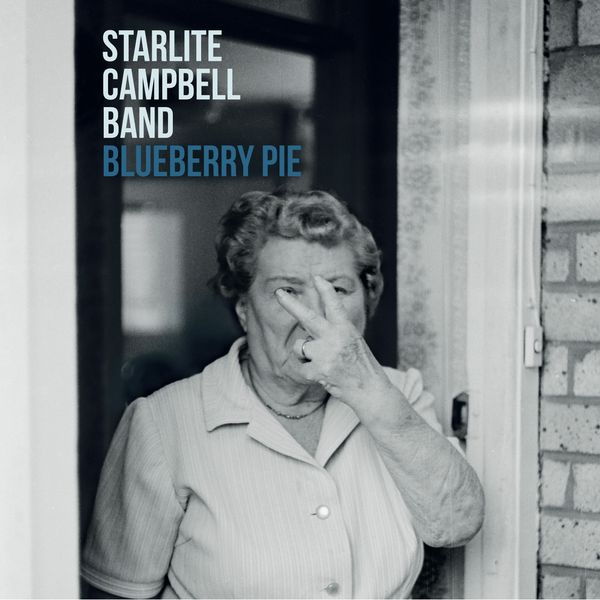 'Blueberry Pie' the worldwide critically acclaimed debut album from the Starlite Campbell Band has been submitted to the Recording Academy for nomination in the 60th GRAMMY'S. 
'Blueberry Pie' - a fresh taste of British Blues released on independent label Supertone Records has garnered an outstanding 35 four & five star reviews across the globe: from Memphis to New York, LA to Paris, London to Nashville. 
British Blues Awards nominee Simon Campbell and Suzy Starlite co-wrote, performed, recorded and produced Blueberry Pie which has been submitted in two categories: Best Traditional Blues and Best Contemporary Blues Album. 
For it to be nominated the work is voted for by voting members of the awards. 
If you know a voting member or are a voting member yourself, we would sincerely appreciate your time to consider this work which was beautifully written, performed and recorded using old skool techniques to capture the soul and heartbeat of the music. 
"Dare we say, their debut release on the Supertone label, Blueberry Pie, will be taking the Isles, nay, the world, by storm... Just as the Rolling Stones are making huge waves with their 30th studio release, Blue & Lonesome, along come a couple of seasoned musicians who bring back the sound of early UK blues, to near perfection." - JD Nash - American Blues Scene, USA
"[Suzy and Simon] created a terrific disc that may well become a modern classic. Unquestionably Blueberry Pie is a stunning debut." - Martin Hogarth, R2 Magazine - 5*
"IMHO, this is a potentially award winning album, that should be reaching an audience that other bands cannot reach!" - Ian McKenzie, Blues in the South (UK)
"Campbell has a real command of the instrument, delivering everything from bar room grit on "Empire" to testimonial bits of inspirations on the grieving "Cry Over You." - Garrett Bethmann, Tahoe OnStage, USA
"Starlite herself is a powerful bassist with a hugely enjoyable grip of laying down a rock-solid backbeat that at times spills out exuberantly to highlight her own ability and drive the tracks forward." - Iain Patience, Elmore Magazine, USA
"Together they have recorded a truly superb album that accurately picks up the vibe of the mid-late 60s British Blues scene. Yet this is no copycat rehash – it is as fresh and exciting as any new Blues, but with a serious salute to that older, highly influential, period. One of the best Blues albums that I've heard in a long time." - Phil TheMusic Quill, UK
Thank you