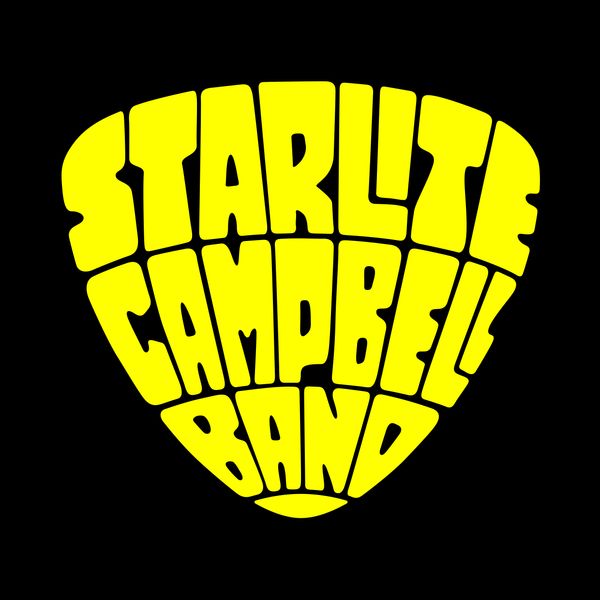 We are delighted to introduce the new Starlite Campbell Band logo.
Many thanks to our excellent designer Barry Kinder of Track & Kern for interpreting the brief so magnificently and supporting the Starlite Campbell Band in their career.
The band were looking for a new design that represented their ethos and sound which engenders the spirit of the halcyon days of music from 1965 - 1975.
Creative Director Barry Kinder's attention to detail is second to none as he painstakingly took a font, redrew it by hand, scanned it, put it back into illustrator and then used it in the logo! Unique to the Starlite Campbell Band!
Various colour options were then shared with the band's loyal core of supporters who unananimously decided on the yellow and black colour scheme.
We look forward to seeing the band's new logo on their new range of merchandise and future music releases.