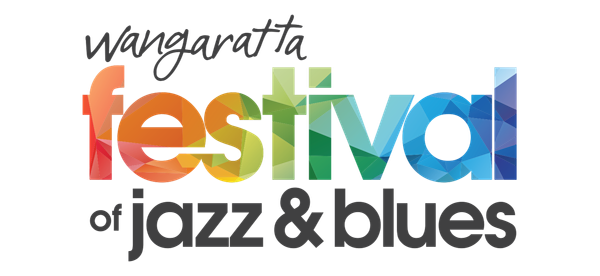 European Blues Awards nominees the Starlite Campbell Band are set to headline the Merriwa Park Blues Marquee on Saturday night at Australia's prestigious Wangaratta festival of jazz and blues.
Suzy Starlite and British blues awards nominee Simon Campbell, who were recently nominated for 'best album' in the European blues awards with their debut release Blueberry Pie, will make their Australian debut at the Merriwa Park blues marquee on Saturday night with their fresh taste of British blues.
The Wangaratta festival is one of Australia's most highly regarded music events, acclaimed by both fans and musicians for its world class programme of Australian and international jazz and blues artists, attracting over 25,000 visitors across the festival weekend.
The Starlite Campbell Band are a four piece steeped in British blues; think Peter Green's Fleetwood Mac, John Mayall's Bluesbreakers and early Led Zeppelin. With contemporary songs inspired by real life and real people, the band have a sound and vibe reminiscent of the mid 60's to early 70's - the halcyon days of music.
From bassist Starlite's addictive, fun-loving groove and thunderous tone to Campbell's explosive vocals and guitar fretwork, the couple are joined by top UK session drummer Steve Gibson (Chris Farlowe / Larry Garner) plus very special guest and Australian maestro Clayton Doley on Hammond & Wurlitzer electric piano.
Starlite and Campbell, who married after a whirlwind musical romance, released their debut album 'Blueberry Pie' to rave reviews worldwide and a prestigious nomination for 'best album' in the European blues awards.
With extensive international radio play charting top 10 in the UK, Australia, The Netherlands and American blues charts and over 40 four and five star reviews worldwide, the Starlite Campbell Band leave an indelible impression on audiences of all ages and musical backgrounds.
The art of the song is everything and Starlite and Campbell fly in the face of disposable music - writing, recording and producing their work, releasing on their independent label Supertone Records.
They will be performing two shows on Saturday 3rd November - an 'unplugged' trio session at St. Patrick's Church: 2:00 - 3:00PM and then headlining the Merriwa Park blues marquee with the full quartet: 10:30 - 11:45PM.
Frank Davidson, joint creative director of the festival said:
The artistic team is delighted to welcome Starlite Campbell Band to the Wangaratta festival of jazz & blues for the Australian debut at the Merriwa Park blues marquee on the Saturday night. And adding further icing to their blues cake is the addition of Clayton Doley filling out the grooves on Hammond: roll on November #wangarattajazz.
The Starlite Campbell Band will be playing an eclectic mix of songs taken from their critically acclaimed album 'Blueberry Pie' and Campbell's two previous solo albums ThirtySix and The Knife.
The night promises to be extra special as it also features new material from their much anticipated second studio album 'The Language of Curiosity' set for release in 2019 - a world premiere!
Starlite said: "We are full-time musicians and it's been a real whirlwind since we decided to write and record an album together, even more so since we released 'Blueberry Pie'.
The band have received such incredible support from hundreds of radio stations across the world and the reviews have been absolutely fantastic! Then the phone started ringing (old school) and our tour diary is now steadily filling up with dates booked at festivals and venues throughout the UK and Europe."
She added "Simon and I have a real affinity with our Aussie music-loving audience and their support has been ace! We were stoked when we got a call from Frank offering us the opportunity to play - it was meant to be!"
The 2018 Wangaratta Festival of jazz & blues offers an eclectic mix of national and international jazz and blues artists promising to be a fantastic weekend of live music in and around the wonderful cathedral city of Wangaratta and runs from Friday 2nd to Sunday 4th November, 2018.
Tickets are available now via the festival website: http://wangarattajazz.com/