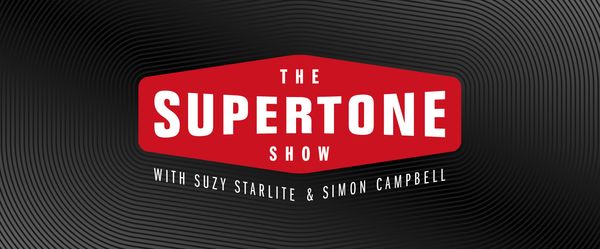 European Blues Awards nominees Suzy Starlite and Simon Campbell have joined musical forces with Rock Radio UK taking the The Supertone Showto a whole new audience across the world.
With a background in commercial radio and a love for stories and all things music, it was only a matter of time before the duo started The Supertone Show which began as a series of specialist shows playing music and and chatting about the inspirational people who make it.
Check out The Producer Series which features the work of legendary producers:
From Led Zeppelin to Laura Marling, The Black Keys to Rory Gallagher, First Aid Kit to Lou Reed, Donna Summer to Al Green and the drumming inspiration of the inimitable James Gadson. The Supertone Show makes music personal and exciting where Suzy & Simon have fun exchanging stories chatting about all things music and the people who make it!
'The Supertone Show is broadcast weekly every Thursday on Rock Radio UK at 1600 (GMT/UT), repeated again on Friday at 0900 (GMT/UT) and available to stream and download every Sunday at 2000 (GMT/UT) on Mixcloud, Spotify, iTunes, iHeartRadio and most streaming services.
You can grab the direct RSS feed for your own podcast player. Check the Supertone Records Facebook Page for more details!
There's more to music than meets the ear on The Supertone Show!