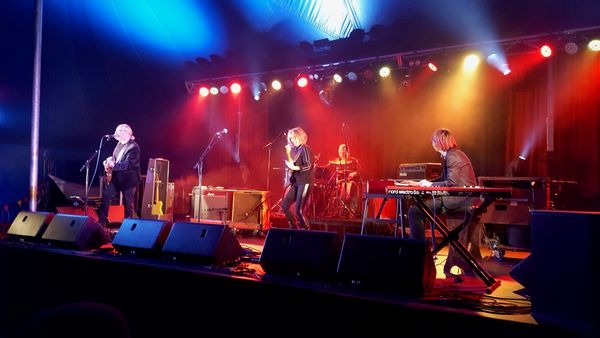 Entertainment reporter Mike Wade of The Independent, the Isle of Man's national newspaper, features European blues awards nominees the Starlite Campbell Band's hugely successful Saturday night headline gig at the prestigious Wangaratta festival of jazz & blues in their Australian debut.
Co-artistic director of Wangaratta festival Frank Davidson enthused:
"The Starlite Campbell Band did more than rock the blues big top, the musical interplay, communication with the audience and get off your arse dance sounds and styles ensured the blues crowd as well as the band had a fantastic experience on Saturday night. The Starlite Campbell band's debut at Wangaratta was an absolutely overwhelming success indeed!!"