BIOGRAPHY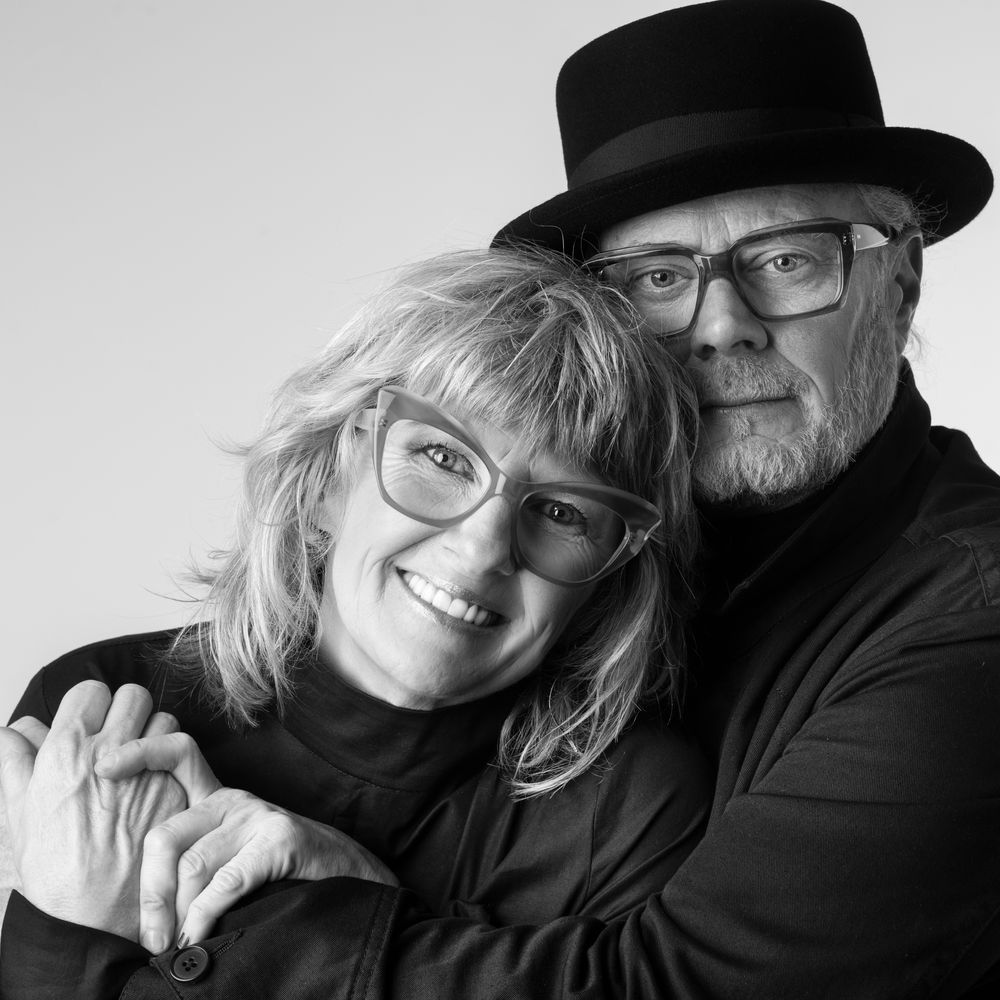 Renowned for their distinctive songwriting, unique sound with beautifully produced recordings, onstage chemistry and electrifying live shows, European and British blues award nominees the Starlite Campbell Band are Suzy Starlite and Simon Campbell who fell in love on stage and married following a whirlwind musical romance.
"

Blueberry Pie is a great album! " - Cerys Mathews
— BBC Radio 2 / BBC6 Music
"

Unquestionably Blueberry Pie is a stunning debut. 5* " - Morgan Hogarth
— R2 Magazine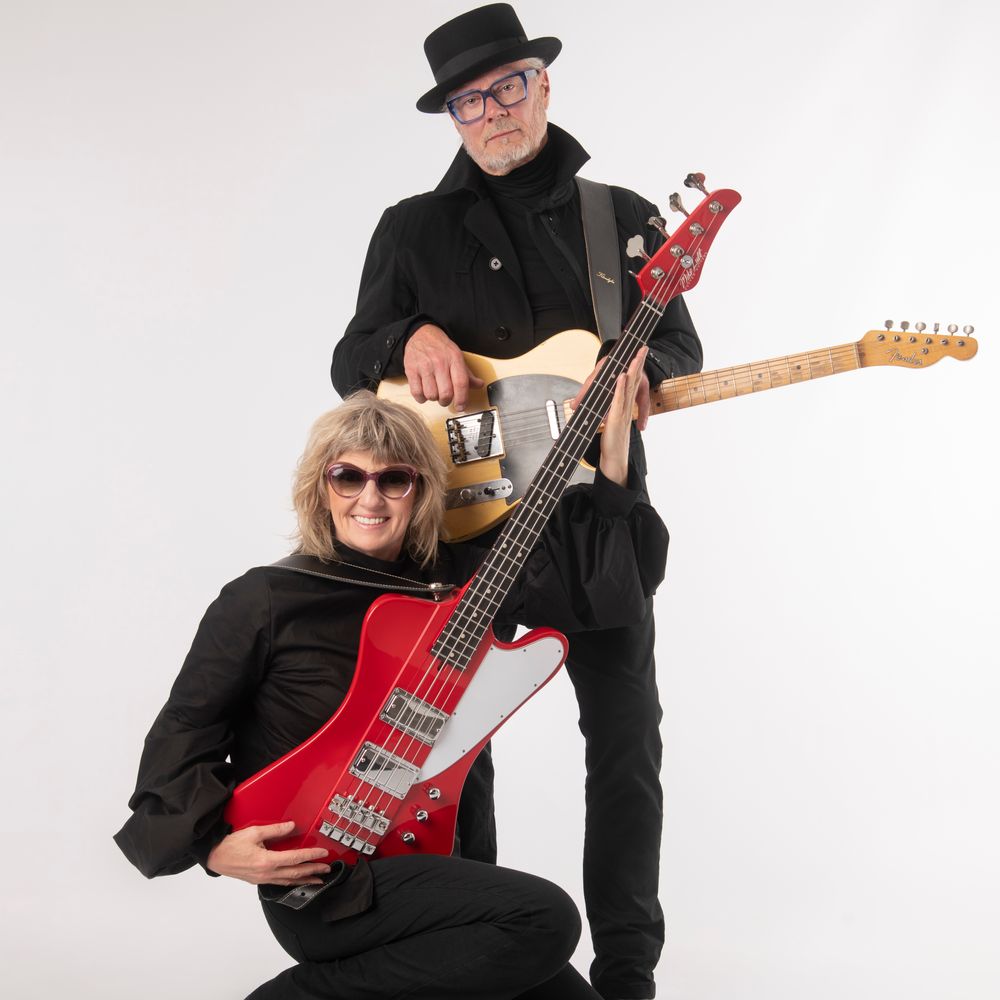 With their fresh taste of original '70s British rock and British blues, the husband and wife duo have been on an exciting roller-coaster of a musical ride following the release of their debut album Blueberry Pie to rave reviews worldwide and a prestigious nomination for Best Album in the European Blues Awards.
With extensive international radio play including BBC Radio 2, charting top 10 in the UK, Australia, The Netherlands, American Blues Charts plus receiving over 50 four and five-star reviews worldwide, the band have played all over the world from headlining a festival in their Australian debut to main stage performances at The Great British Rock & Blues Festival in the UK.
The Language of Curiosity' is the band's second album and set for release on November 5, 2021, supported by UK and European festival performances at Carlisle Blues Rock Festival, UK and Bluesroute Helmond festival, The Netherlands plus a series of headline dates in the UK, Germany, Czech Republic, and Portugal with more dates being added.
The band has a vibe and feel reminiscent of the mid '60s to early '70s British rock and British blues - think Peter Green, Faces, Deep Purple, Led Zeppelin but not like those really... more like Starlite-Campbell!
"

Don't miss them! They're terrific live!!" - Andy Snipper
— Music News, UK
"

The fusion of Starlite and Campbell's vocals is superb!" - Gio Pilato
— Bluebird Reviews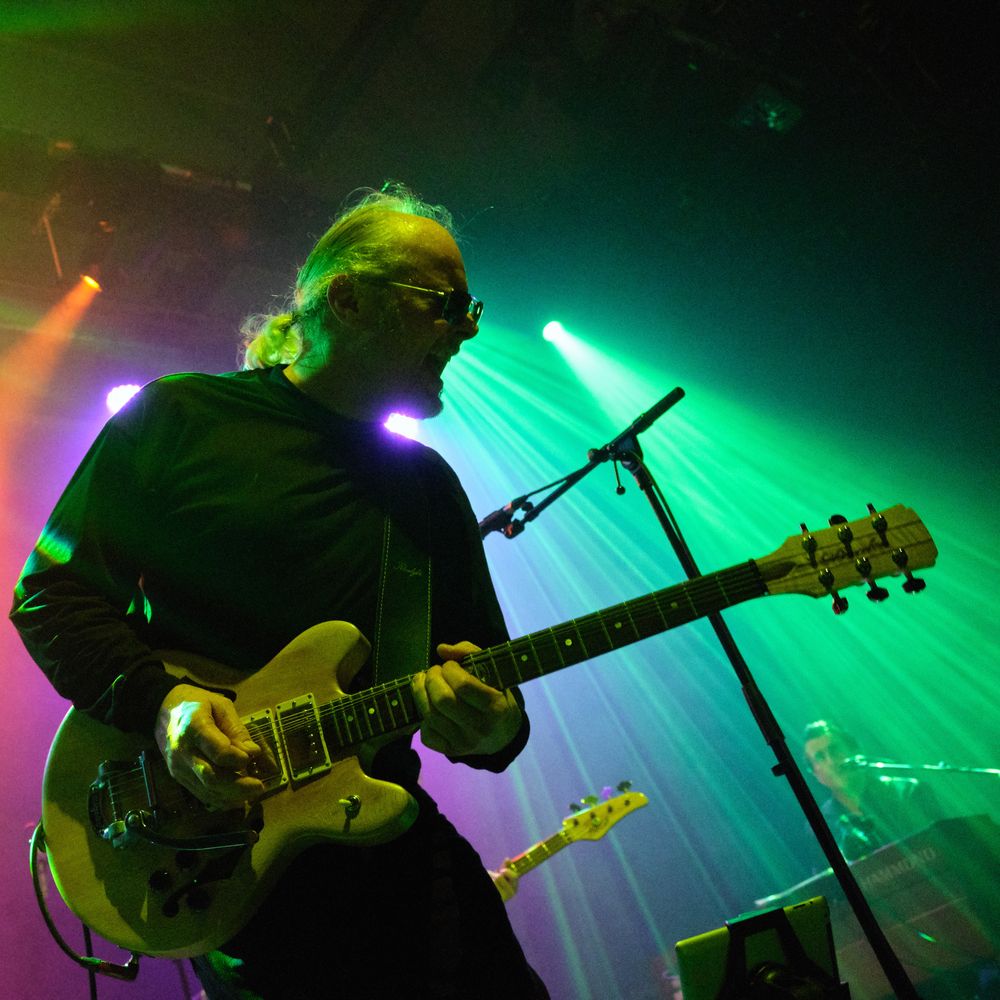 Co-writing both lyrics and music, Starlite and Campbell again focussed on writing authentic, fun, thoughtful, sometimes brutal words in service of the song which informed the feel and style of music, from full-on rock 'n' roll tribal drums, thunderous bass, badass filthy dirty guitar riffs, drunken echoes of slide and lap steel, melting melodies, crazy tornadoes of sound, sirens and laughter to the nakedness of silence and intimate breathing, drenched in waves of delicious double vocal harmonies.
The Starlite Campbell Band can be best described as having a very British sound with a fusion of fearless, original '70s British rock and British blues marinated with subtle undertones of pyschedelia, prog and folk - ignited by the passionate heat of scorching hot chilli sauce!!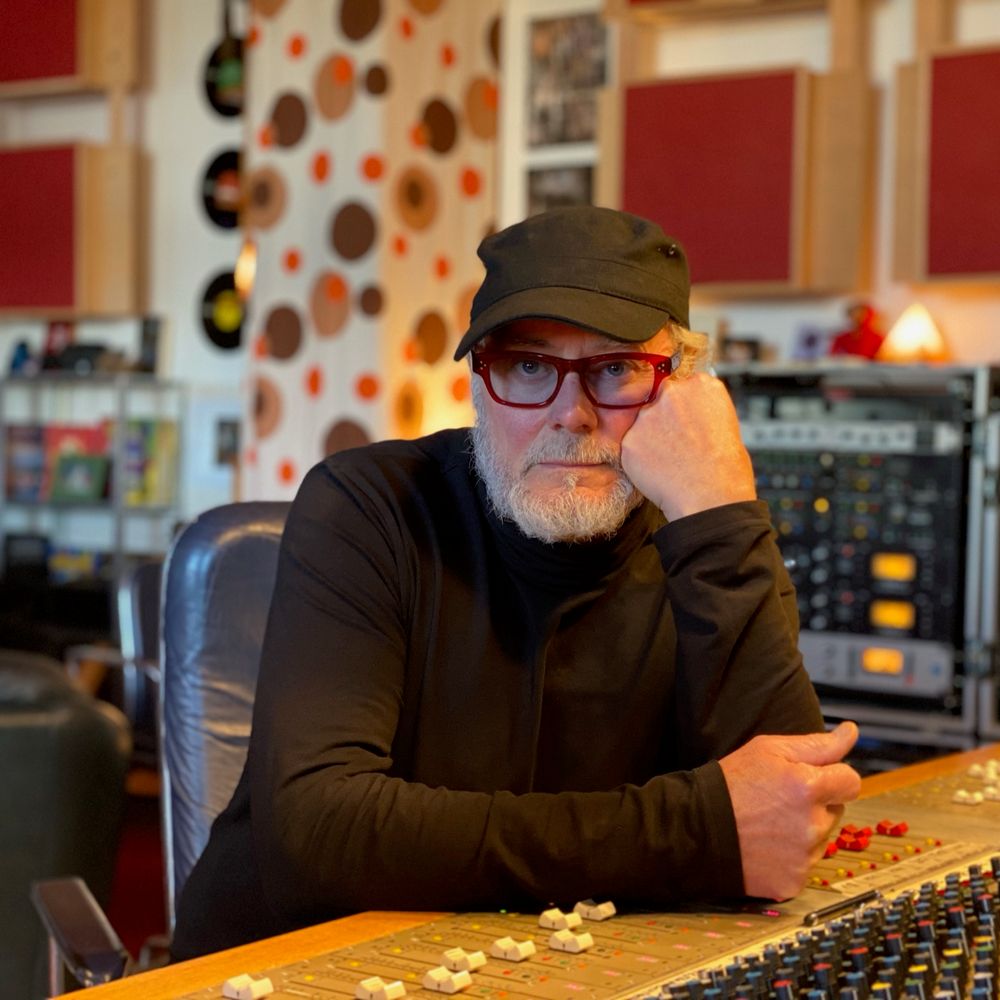 Simon is an experienced music producer having worked with Island Records, Big Jim Sullivan and Derek Lawrence in the '90s and produces all the bands music. As full-time musicians, the art of the song is everything and Starlite and Campbell fly in the face of disposable music – writing, recording, engineering, playing and producing all their work and then releasing on their own independent label Supertone Records.
When Starlite and Campbell got together in 2013, they decided to fulfil their calling and go on the road as touring musicians and moved to France and then Spain where they sold everything that wasn't related to music (including their flat) to buy enough gear to be able to open their own world-class vintage analog semi-mobile recording studio.
The couple who tour with their two labradors Hummock and Bobby in the 'Van of Rock', have moved seven times in the past seven years. Consequently, The Language of Curiosity album has been recorded at Supertone's various studios in Valencia, Spain, Thören, Germany, Samora Correia, Portugal and finally the legendary Rockfield Studios in Monmouth, Wales, where Queen recorded Bohemian Rhapsody and is only 12 miles from Starlite's childhood hometown of Ross-on-Wye.
All their music is mastered by Jon Astley of Close to the Edge, England who has worked with The Rolling Stones, Led Zeppelin, The Who, Paul McCartney, Eric Clapton, John Mayall, Debby Harry and many more. 
"The Starlite Campbell Band did more than rock the blues big top, the musical interplay, communication with the audience and get off your arse dance sounds and styles ensured the blues crowd as well as the band had a fantastic experience on Saturday night.
The Starlite Campbell band's debut at Wangaratta was an absolutely overwhelming success indeed!!  | Frank Davidson, Co-artistic Director, Wangaratta Festival of Jazz & Blues, Australia
"

This was the real deal, scintillating stuff… Simon Campbell and Suzy Starlite are mad for the music, and mad for each other – and their enthusiasm is infectious. And then – and then, folks – they close out with 'Walkin' Out The Door', the opening track from Blueberry Pie. And this slice of mid-Sixties style soulful blues, with some wah-wah atmospherics, gradually morphs into Led Feckin' Zeppelin, the riff tipping the hat to the likes of 'How Many More Times' while Starlite channels John Paul Jones with an increasingly mountainous bass line. And Campbell goes into mad axeman mode, conjuring up a howling guitar interlude with the aid of an old-fashioned echoplex box of tricks – real analogue tape, boys and girls – ahead of an echo-laden solo. Greta Van Fleet eat your juvenile hearts out." - Iain Cameron
— Blues Enthused, UK
In February 2020, Suzy and Simon returned to their studio in Germany following a hugely successful UK tour including the Great British Rock & Blues Festival, Skegness, when the Corona virus pandemic hit. 
With all of their live dates cancelled and not being able to see any family for 17 months, they produced a series of short videos for their online community, helped out locally where possible and worked remotely writing, mixing and recording for external clients.
Having now relocated their semi-mobile recording studio to the north of Lisbon in Portugal, they were finally able to fly out their session musicians to complete the recording for The Language of Curiosity and are now busy with promotional work and rehearsals for their forthcoming UK & European tour dates with more exciting musical projects in the pipeline, including new acoustic album 'The Coat'.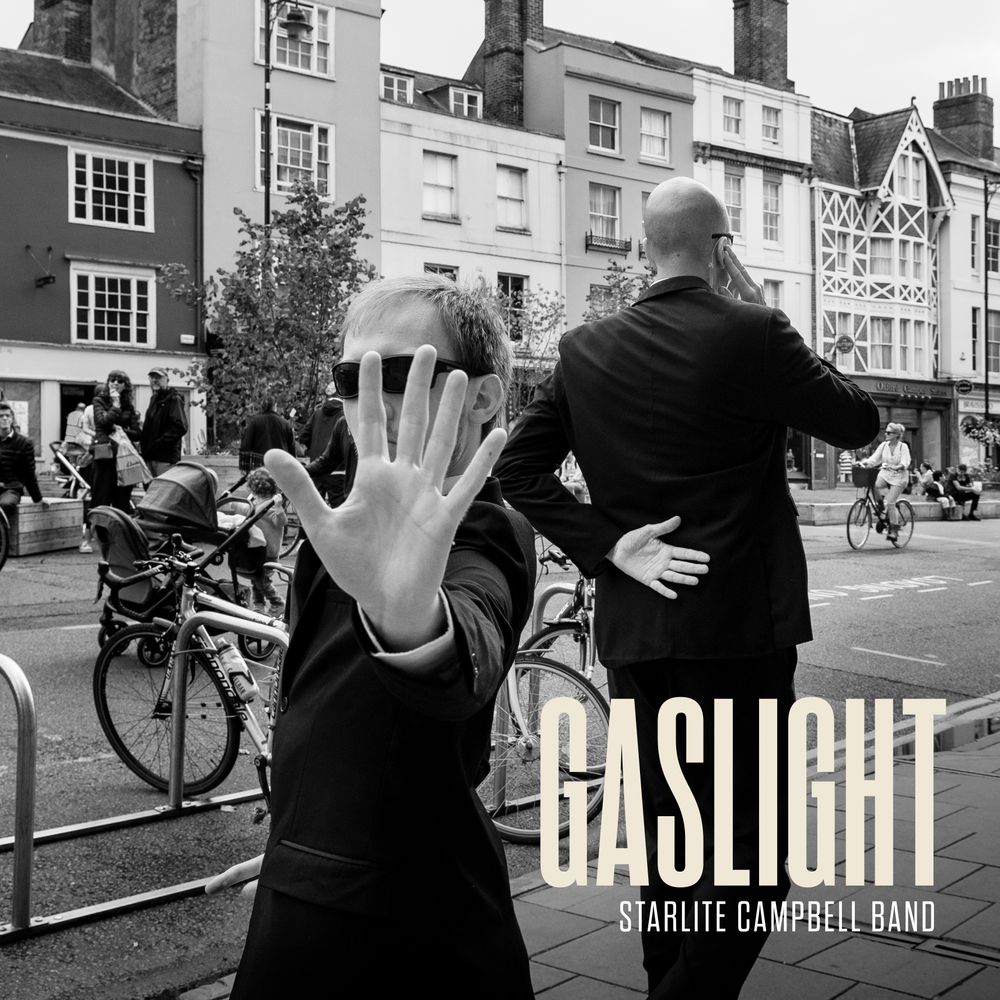 In 2020 and early 2021, the Starlite Campbell Band released three singles 'Stone Cold Crazy' and 'Lay It Out On Me' from 'The Language of Curiosity' followed by a cover of the Blind Faith classic 'Can't Find My Way Home' which garnered fantastic feedback from the media including BBC 6 Music / Radio 2 amongst other national radio and festival enquiries.
Gaslight, the latest single from the album, was released on September 3rd, 2021
 
SESSION MUSICIANS
STEVE GIBSON
Drums
Having been signed to both Polydor and A&M Records, Steve is a fantastic musician who has worked with many great artists and has literally toured the world with the likes of Maggie Bell, Van Morrison, Jack Bruce, the Icicle Works,  Madeleine Bell, Buzzcocks and more recently with Larry Garner, The Norman Beaker Band and Chris Farlowe.
He has known Simon for thirty years and is both a Paiste and Sakae drums endorsee.
Steve has played drums on all the Starlite Campbell Band recordings and is the first choice for the band live!
JONNY HENDERSON
Hammond Organ | Piano | Clavinet
Jonny is a massively respected Hammond Organ player who works tirelessly on the live circuit worldwide and has toured with Robben Ford, Matt Schofield and Otis Rush.  He has been voted Keyboard Player of the Year in both the 2010 and 2011 British Blues Awards and in 2009, released an instrumental funk/jazz album under his own name, entitled 'Where Did I Leave My Keys?'
Jonny has featured on all the bands recordings to date.
CHRISTIAN MADDEN
Hammond Organ | Piano | Clavinet
Christian has known Simon for many years and played on both of his solo albums, ThirtySix (2011) and The Knife (2015).
He was the co-founder of 'The Earlies' which found both critical and commercial success in 2005-2008 and now is a full time member of Liam Gallagher's band.
He features on the band's new album The Language of Curiosity and often plays with the band live.
JOSH PHILLIPS
Hammond Organ | Piano | Clavinet
Josh began his career age sixteen playing organ on the soundtrack to Quadrophenia and he later was the keyboardist for British heavy rockers Diamond Head and has written for and/or performed with a wide range of musicians, including Big Country, Leo Sayer, Pete Townshend, The Crazy World of Arthur Brown, Kenney Jones, Ronan Keating, Alisha's Attic, Midge Ure, Eric Clapton, Paul McCartney and most recently Mike Rutherford, Judie Tzuke, Jeff Beck and Rod Stewart with Ron Wood.
He is currently a full member of Procol Harum and plays regularly with the Starlite Campbell Band
GABRIELE DEL VECCHIO
Hammond Organ | Piano | Clavinet
Born in Naples, Gabriele began playing piano at age ten going on to study at Asociación Napolitana de Jazz with Mario Insegna. In 2003 he formed 'Sunset in Blue' and recorded the critically acclaimed album 'Faced to the Sun' playing most major Italian blues festivals.
In 2005, Gabriele moved to Valencia and played with  Trapobana, Los Fabulosos Blueshakers, Relevo de Plata, Tonky de la Peña then becoming a member 'Los Perros del Boogie' who supported AC/DC on the Spanish leg of their world tour.
He features on 'The Language of Curiosity' and also plays regularly with the band live.