DUO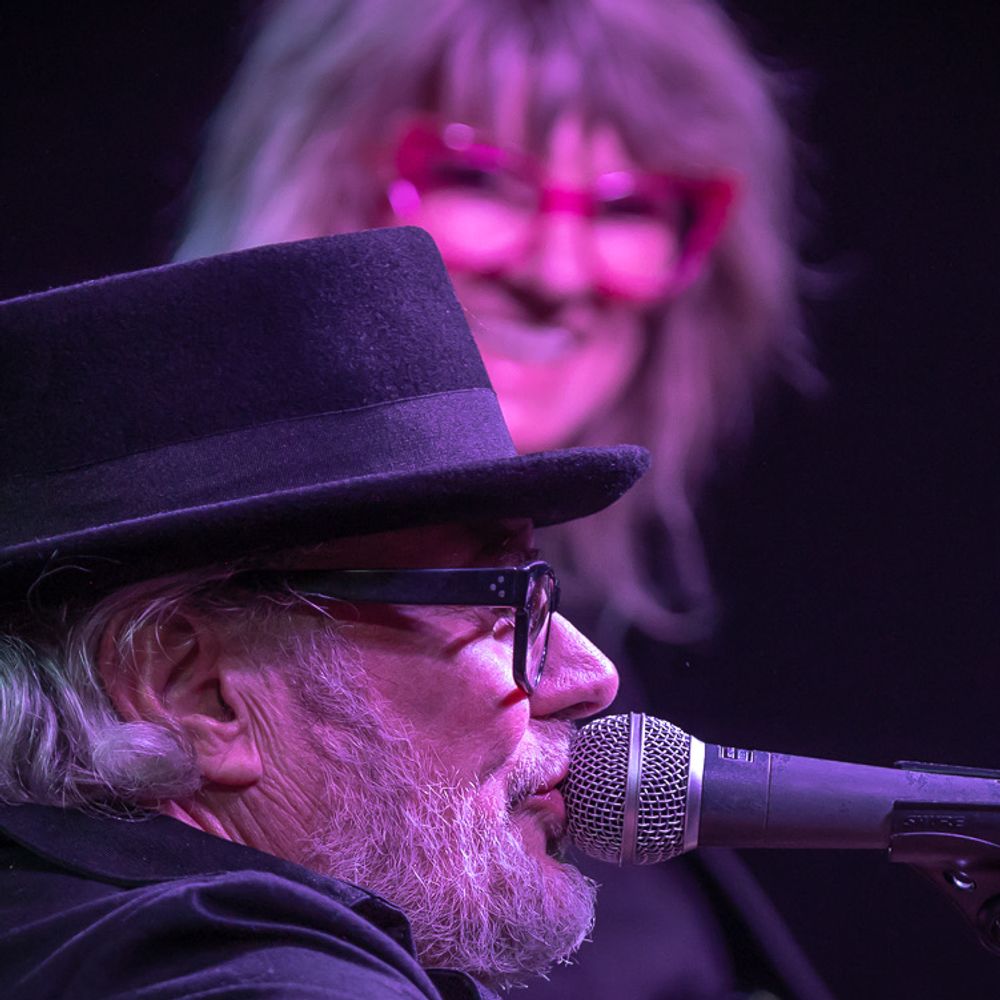 As songwriters, Suzy and Simon love to play intimate shows in a wide variety of venues ranging from cavernous churches in Australia, art centres, outdoor forests in Germany, music bars to house concerts in Europe.
They perform original material from their worldwide critically acclaimed debut album Blueberry Pie plus tracks from Simon Campbell's first two solo albums: ThirtySix, which gained him a British Blues Awards nomination and acoustic album The Knife featuring Andy Cutting, BJ Cole and Andy Seward.
Live photography by the wonderful Tony Cole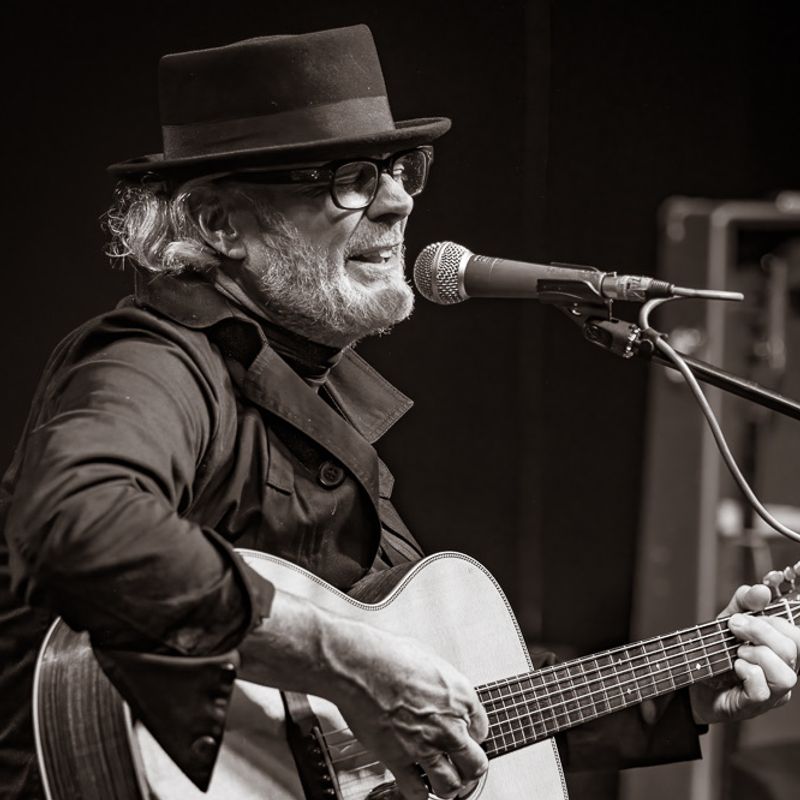 New songs hot out of the creative oven are always on the menu, including music from their band new album The Language of Curiosity and forthcoming acoustic album 'The Coat' due in 2022 recorded at their Supertone Records recording studio near Lisbon, Portugal which is set for release in 2022.
As ambassadors for Fylde Guitars, the album will also feature Suzy's mighty King John acoustic bass, Simon's beautiful nylon strung Classic.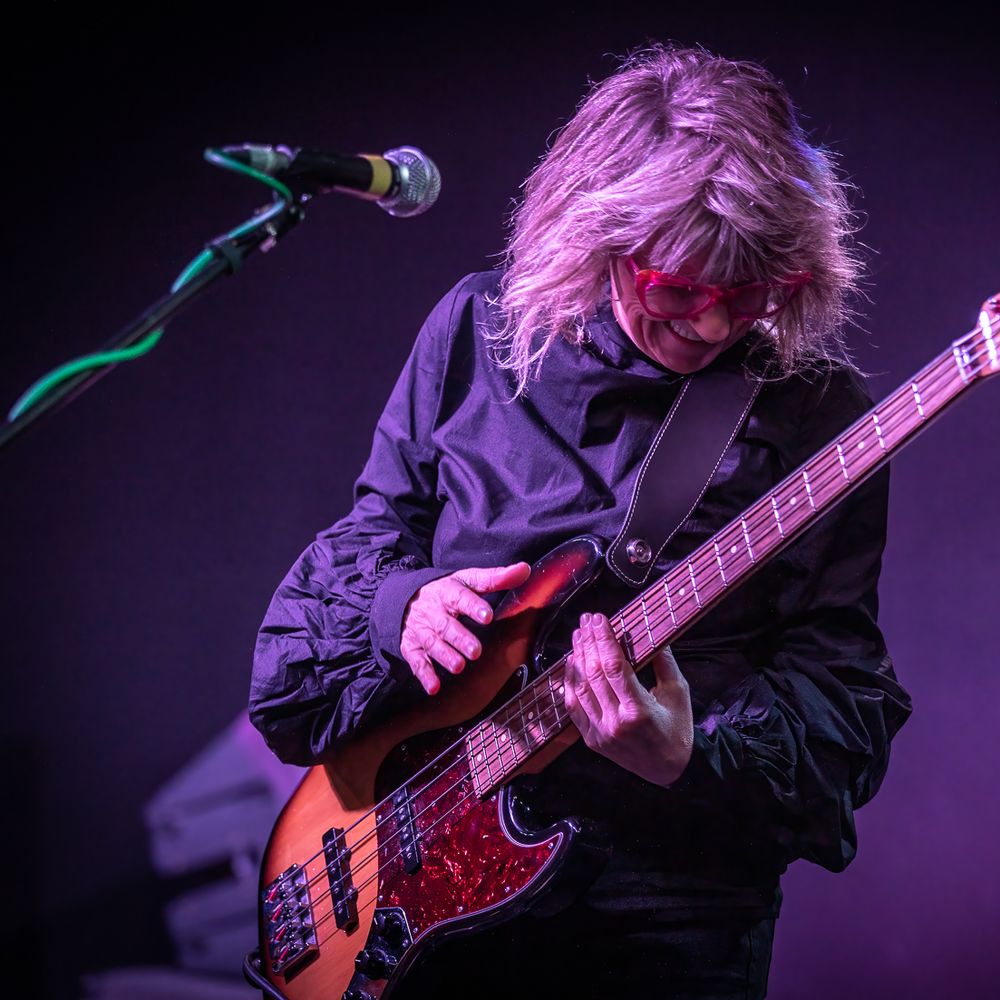 Suzy began her musical career in the acoustic UK folk scene performing at Winchester Folk Festival, Sandbach Folk Festival, Middlewich Folk & Boat Festival, The Mean Fiddler, London to name a few; it's a place that always feels like home.
Suzy and Simon take you on a musical journey of British folk, singing real songs and telling stories about the people they meet and the places they have travelled, making for a very entertaining and engaging show.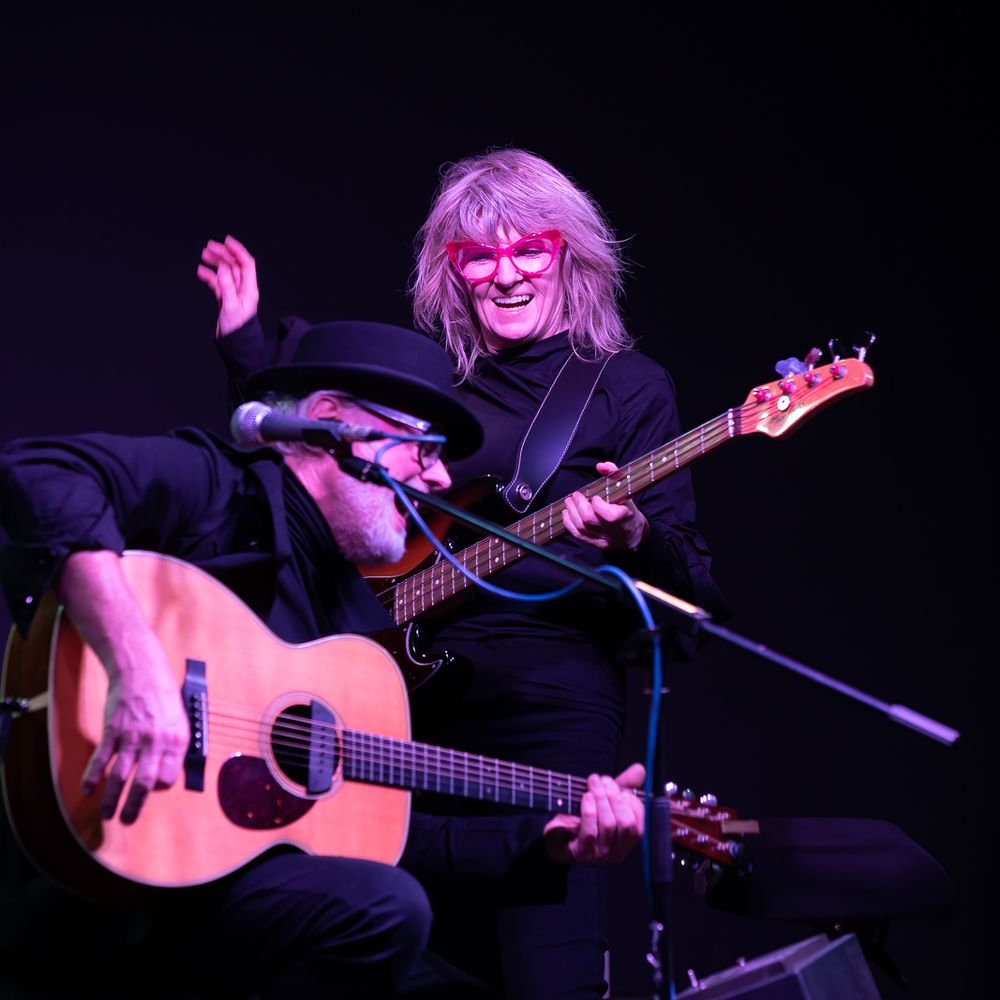 "Blueberry Pie is a great album" - Cerys Matthews, BBC Radio 2 & 6 Music

"Here is no sophomore slump with The Language of Curiosity. Starlite Campbell Band have stepped up their game, and their sound, taking their British blues/rock to a whole other level... A modern-day sonic boom!" | JD Nash, Editor, American Blues Scene

Now taking bookings: Suzy Starlite & Simon Campbell - a fresh taste of British folk. Feel free to get in touch to enquire about availability for duo/trio  performances.
THE BEST OF STARLITE & CAMPBELL STREAMING LIVE
DUO REVIEWS
The Acoustic Couch, Bracknell, England
Red shoes, Cool specs and top quality tunes. Just a few of the highlights at the Acoustic Couch in Bracknell last night, where we were once again made to feel very welcome.   
This is an interesting venue and not your typical performance area but then again, experience has taught me this isn't always the marker for a successful event. Whatever the space, a gig will stand or fall on the connection formed between those on and off the stage. In these nervy days of reduced audience numbers, artists (and audiences) have a decision to make. Do they hang their heads and go through the motions, or do they embrace the moment and give it everything they've got?
It's fair to say last night was not a capacity crowd, but those who attended bonded from the off and this was cemented by the headline act, Starlite Campbell. I'd seen these guys in the full band format before, but never as a stripped backed duo and oh my word, what an excellent performance they gave us. 
As someone who specialises in showcasing acoustic acts, I learnt some time ago that without the comfort blanket of a full electric show, the talents of an artist can be laid bare without the power of the grid. So what a pleasure to see these guys come on and just press the juice pedal and give it all they had from start to finish.
Musically, they are great and the diversity of material and variations of style were most impressive, but that's not the key ingredient of this band. The unique selling point of this act are the guys who give their names to the band; Suzy Starlite-Campbell and Simon Campbell. As well as being very talented, they are engaging, funny and quite obviously loving life, and of course each other. You simply cannot help getting caught up in their ceaseless enthusiasm, which in these days of caution and uncertainty, is a welcome shot in the arm. So, a lesson to the youngsters on the circuit. The audience are the reason you're there and if you are enjoying it, the chances are they will as well.